Deluxe & Standard Blocking Wire Kits
The best hand-polished blocking wires available!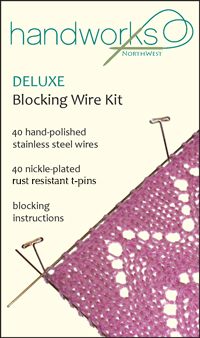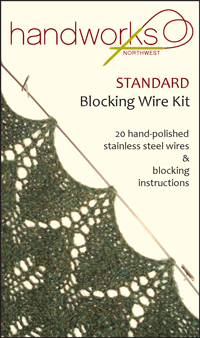 Deluxe Blocking Wire Kit (40 wires) available here.
Standard Blocking Wire Kit (20 wires) available exclusively in the U.S. through Churchmouse Yarns and Teas. Kit pricing and ordering information here.
© 2005 - 2017 Handworks NW, LLC, All Rights Reserved.